Kettle Creek 2002
This event was a special experience for the Refugees. It was the first event we had attempted to host and organize from a living history prospective. Base on the comments we received from the spectators it was a big success. At least it would seem that way since we where invited back for 2003. It was also special because we where able to protray the men we try and honor on the very ground on which they fought. That is always a treat because so many pieces of our history have been destroyed by development and growth.
So now to the pictures:

The group mills about awaiting orders

Still milling about.....

We recieve news of the enemy

Recieving orders

Falling in
Steve doing something to the fire. Not sure what though.

Drinking water after a hard day of talking to the public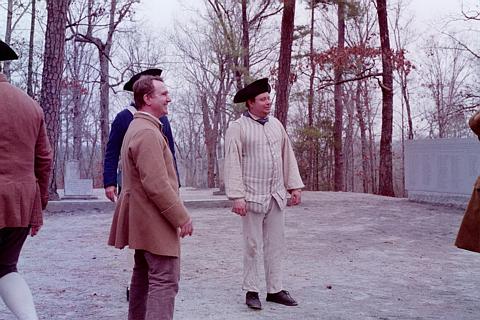 Looking over the site

In formation

Mark & Steve
Copyright 2003 The Georgia Refugees